Relive Hockey Memories
With Backyard Rink Movies
There are a few backyard rink movies or pond hockey movies on the market.
Here are some of my favorite ice rink movies, available on DVD.
---
A Documentary Film
from Northland Films
---
In The Crease

A Documentary Film
from Stickmen Pictures LLC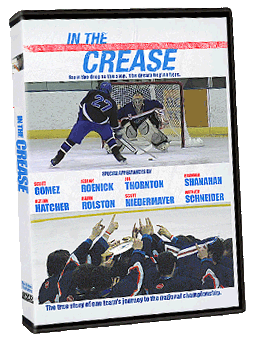 ---
Waking Up Wally
The Walter Gretzky Story
from Monarch
---
Free Periodical mybackyardicerink
Online Rink Magazine (E-zine)

Please subscribe to my online rink magazine, mybackyardicerink.
Keep up to date with the latest information on My Backyard Ice Rink!

Like mybackyardicerink.com?
New!

Comments

people have commented on this site so far...