NHL Hockey Goal Nets
Regulation NHL Hockey Goal Nets 72" x 48"
NHL hockey goal nets can enhance your shooting drills and hockey games. We offer several construction and pricing options.
According to the NHL website and the NHL Rulebook (PDF), the hockey goal dimensions are as follows:
The goal posts extend vertically four feet (4') above the surface of the ice
The goals post are six feet (6') apart measured from the inside of the posts.
A cross bar extends from the top of one post to the top of the other.
Our NHL hockey nets are durable, steel hockey goals that conform to NHL regulations.
If interested in purchasing NHL type, regulation size hockey goal nets
OR

We carry the following NHL size hockey goal nets:
---
2 3/8" - NHL Regulation Size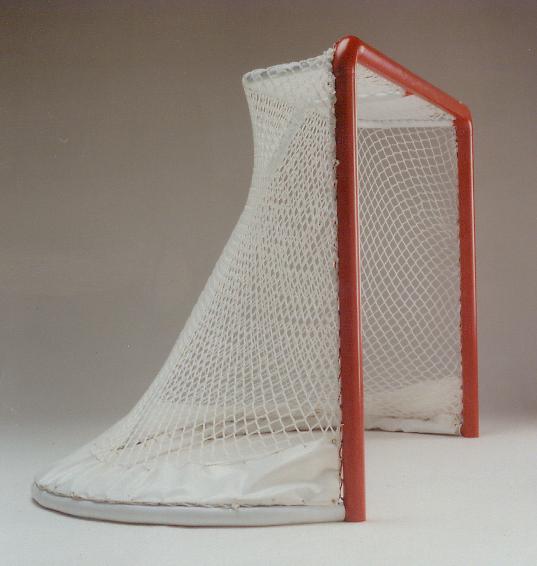 2- 3/8" Tournament Style Goal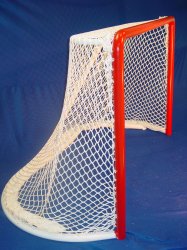 2- 3/8" NHL Style Arena Hockey Goal - One Piece Welded
2- 3/8" Arena Style Goal Net
---
2" - Most Popular Goal Nets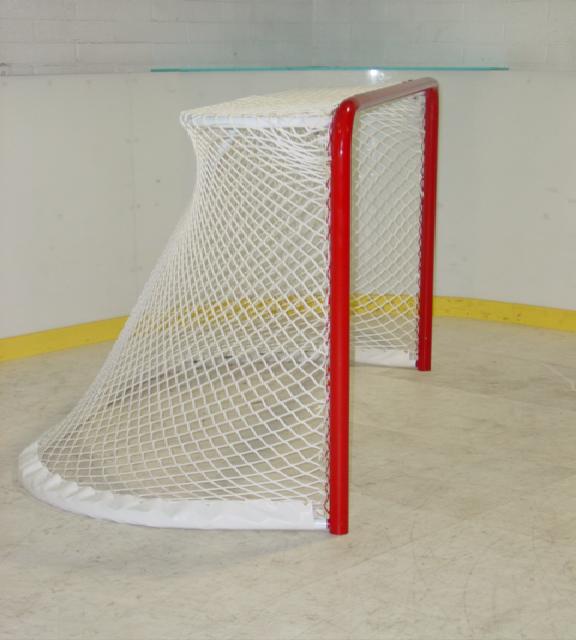 2" Tournament Style Goal
2" Portable Goal "Rink_Rat"
---
1 3/8" - The Lightest Models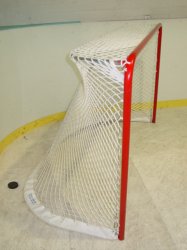 1- 3/8" Portable Goal "Pro" Hockey Net
1- 3/8" Tournament Style Hockey Net
*Special*
NHL Hockey Goal Nets - Construction Quality
These NHL Hockey goal nets are built to last a life time. They feature galvanized steel construction with attractive red enamel on the posts and crossbar, and white in the interior on Tournament and one-piece models.
All netting on our NHL hockey goal nets is bright white, UV treated 5mm knotless nylon, with full trim base skirting included to further protect the netting from pucks and skates.
You'll find impeccable attention paid to details - all welds are finished, all seams are very clean, and no unsightly or inferior construction.
Free Periodical mybackyardicerink
Online Rink Magazine (E-zine)

Please subscribe to my online rink magazine, mybackyardicerink.
Keep up to date with the latest information on My Backyard Ice Rink!

Like mybackyardicerink.com?
New!

Comments

people have commented on this site so far...